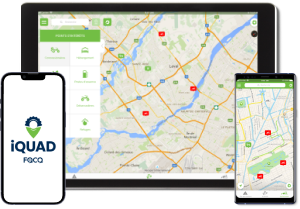 iQuad/Pro
The iQuad mobile application lets quad enthusiasts find their way around and visualize the entire network of Quebec quads trails. In addition to trails, users can easily find points of interest such as service outlets, restaurants, accommodations and gas stations.
Your business will appear on the mobile application as soon as the next update is released automatically to all users.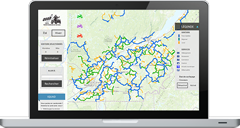 Interactive map
The interactive map provides visual information that allows users to locate shops or easily plan an itinerary. With the map, your customers will be able to easily locate and view relevant information related to your business. A link to your business website will also bring you more visitors.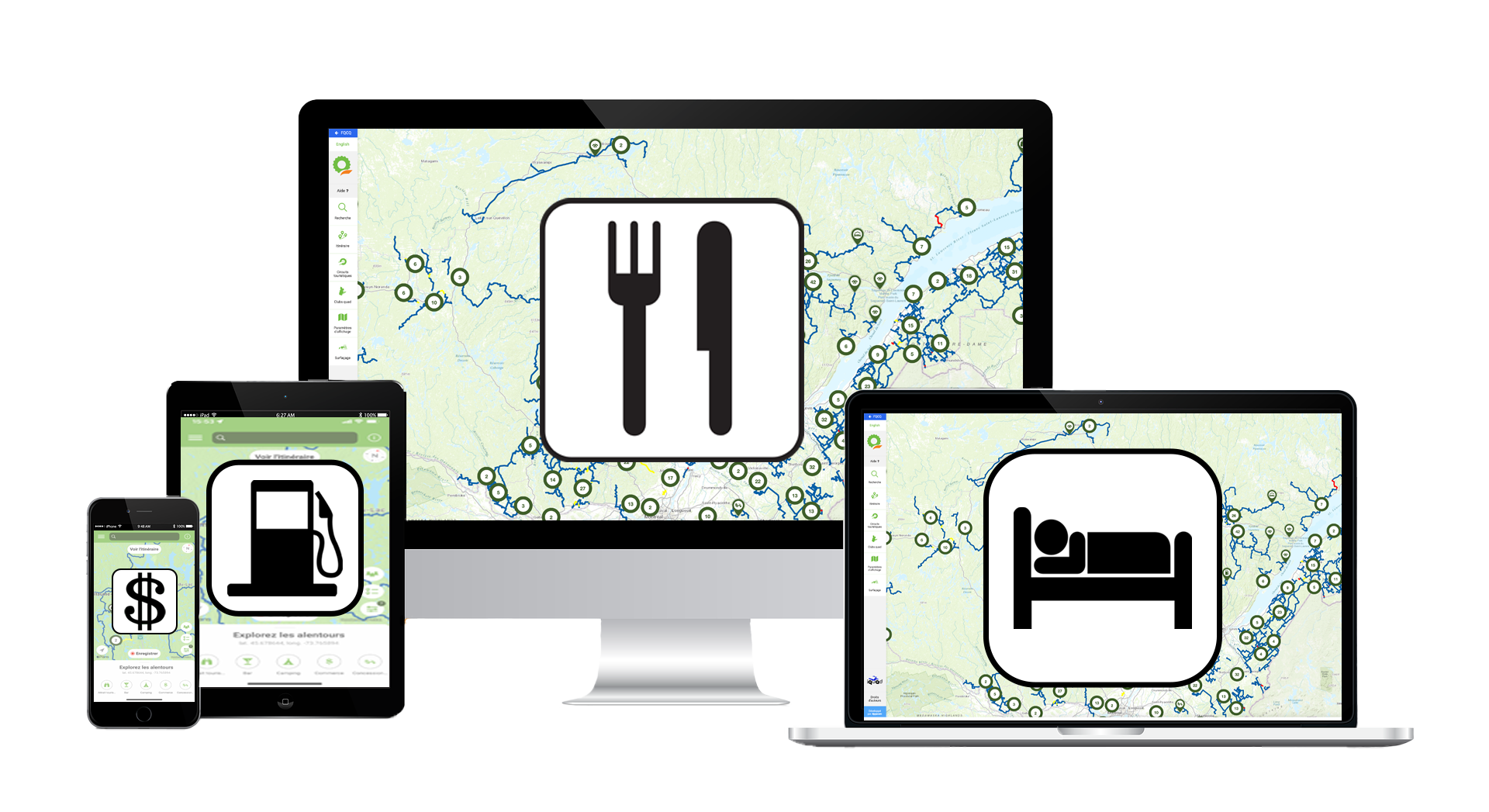 Services list
When you register your business, it automatically appears in the list of services offered to quad riders. This list is visible to all visitors to our website and accessible to all users of the iQuad application.